Leadership Development
It's proven that companies go from good to great when their leaders go from good to great.
Our years of experience have told us two important things. That products and processes don't make great organizations, agile leaders do. And that agile leaders exist at every level of your organization that possesses core leadership capabilities. Focusing on their successful development will help the organization succeed and help them attract, develop, and retain talent.
What makes an agile leader?
We wrote the book on it.
"Leadership on Purpose," written by The LAK Group's Michael Grubich (President and Managing Partner) and Shelley Smith (Managing Director) provides rationale and a roadmap, along with tips, techniques and advice on attracting, inspiring, and retaining talent. We culled our decades of experience into this book to help companies and people get on the right track toward becoming an agile leader.
An agile leader can be a game changer in your organization.
They're flexible, quick to act, and demonstrate the resilience necessary to adapt in any situation. They tolerate ambiguity, transition effectively through change, and translate complex problems into clear and specific actions. Their behaviors lead to higher engagement, trust, and the foundation of relationships. They demonstrate an openness to new ideas and innovations, possess the tools needed to inspire others, and become agents of change.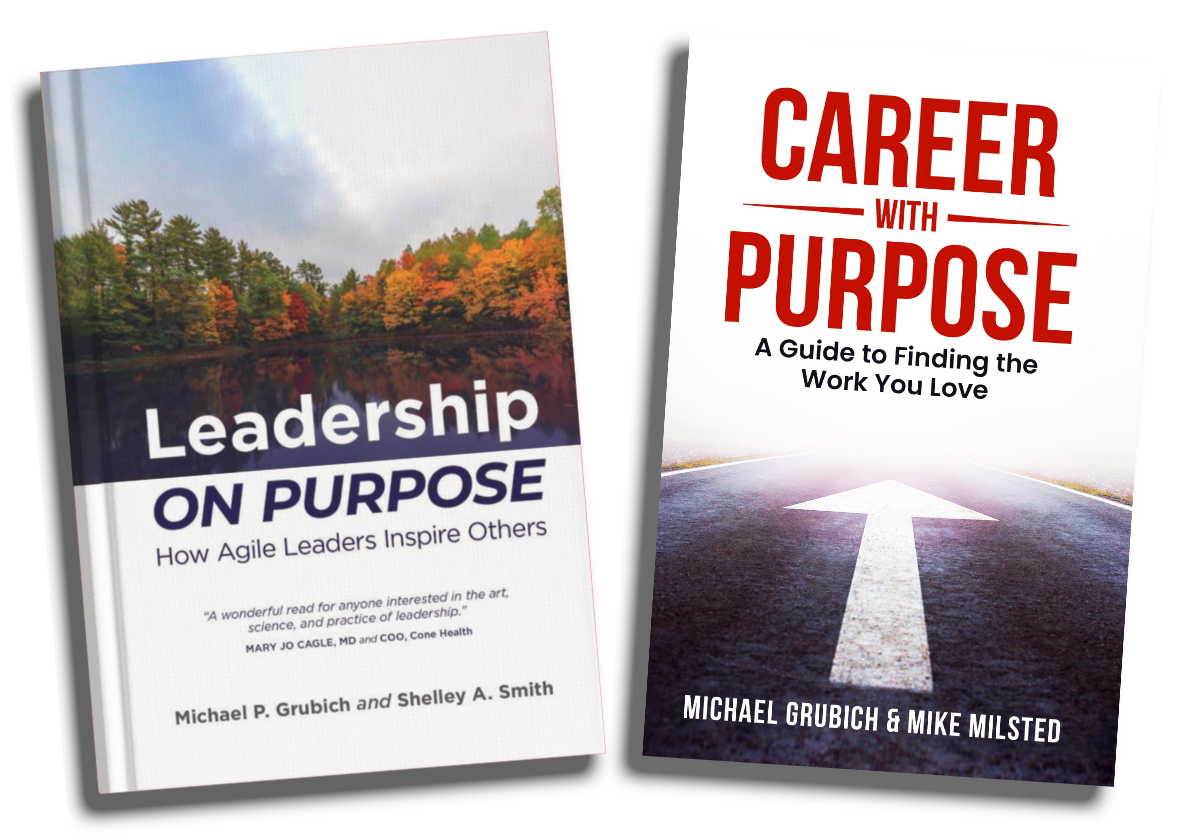 ROADMAPs TO SUCCESS.
LAK Signature Programs
LAK Group has programs that serve specific audiences with a specific purpose and are unlike others in the market.
LEADING AS PARTNERS
A program for leaders in a shared leadership situation, i.e. Dyads in the health care space, co-leaders in other spaces. This six month program includes workshops, individual and dyad coaching, and a capstone presentation all focused on building a stronger partnership between the leaders.
AGILE LEADERSHIP PROGRAM
This program is for emerging and developing leaders and offers a one-on-one development experience around the six attributes of an effective Agile Leader. It includes webinars with self-assessments and scenarios as well as several coaching sessions. This program can also be adapted for delivery to groups of leaders.
COACHING AS A LEADERSHIP STYLE
This workshop is for all leaders wanting to enhance their coaching skills and how they use coaching as a leadership style. It includes assessments, discussions, application to current situations, and practice opportunities.
NURSE LEADERSHIP PROGRAM
This is a program of workshops and coaching that enhances the effectiveness of and appreciates the work load and expectations of nurse leaders.
PHYSICIAN ASSESSMENT CENTER
In partnership with the Center for Physician Leadership Excellence, we assess the current level of leadership skills and abilities to successful physician leaders. The results of the assessments are then used to determine a goal and action steps within a coaching engagement with the physician.
EXECUTIVE TEAM DEVELOPMENT PROGRAM
Executives are being tested in unimaginable ways. Preparing for the challenges ahead requires senior team effectiveness, updating leadership skills, and cultivating a different mindset that embraces uncertainty and rapid change. This team development program will help achieve an even higher performing team, strengthen relationships and anchor trust, and will help establish an environment of open dialogue, transparent feedback, and the team's ability to manage conflict. After customizing the content to the needs of the organization, self-assessments, team-assessments, workshops, and group coaching are used to bring a data driven, discussion, and application focus to the program.
We offer custom Leadership Development programs for individuals and groups, dedicated to moving your leaders to the next level.